Best TH12 Farming Base: A clash of clan base should be made to fulfill specific objectives. We should know our objective before designing the base. There mainly three types of bases in clash of clans. A farming base, war base or a trophy base.
In this particular article, we will be discussing clash of clans TH12 farming base 2021. We will be focusing on the designs and strategies used to build an effective farming base.
Best TH12 Farming Base Links 2021
The farming base is designed against multiplayer opponents who look you resources to farm. The main objective is to protect your resources that include gold, elixirs, and dark elixir. We need to set up a base in which we make other elements viable than the resources so that we can divert the attention of opponents from our resources to other elements.
The best strategy for a strong farming base is to place the resources in the middle. As you can see that resources are scattered near the middle compartments with a heavy defense system. The Middle section has a town hall with an archer tower and eagle arterially. It protects the town hall as well as the resources. We have placed the cannons, air defense, and bows for better protection. We have placed the clan castle near the gold, elixir, and dark elixir extractor. We have planted giant bombs all over the base as a defense mechanism.
Also Check, best th12 base for cwl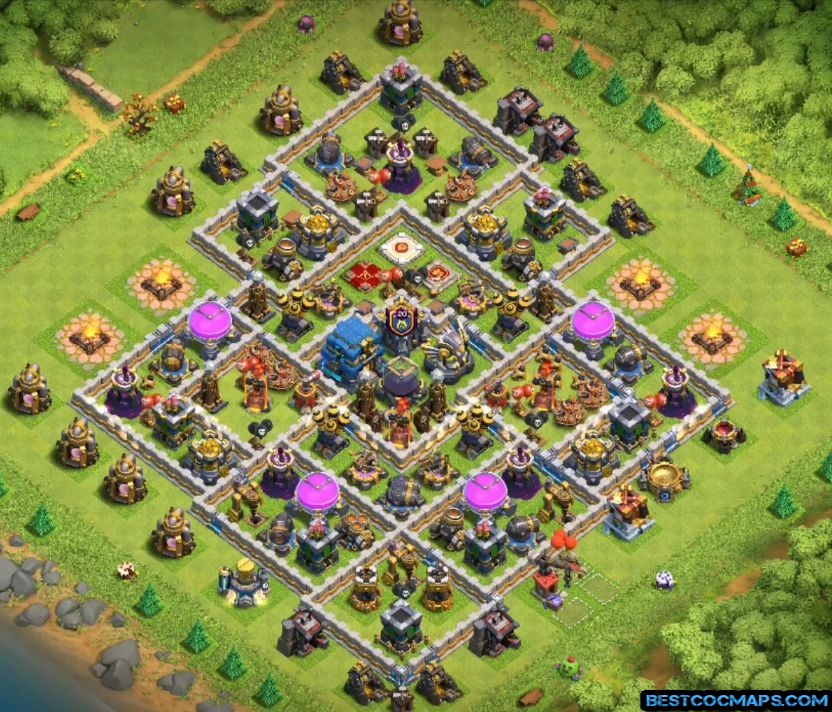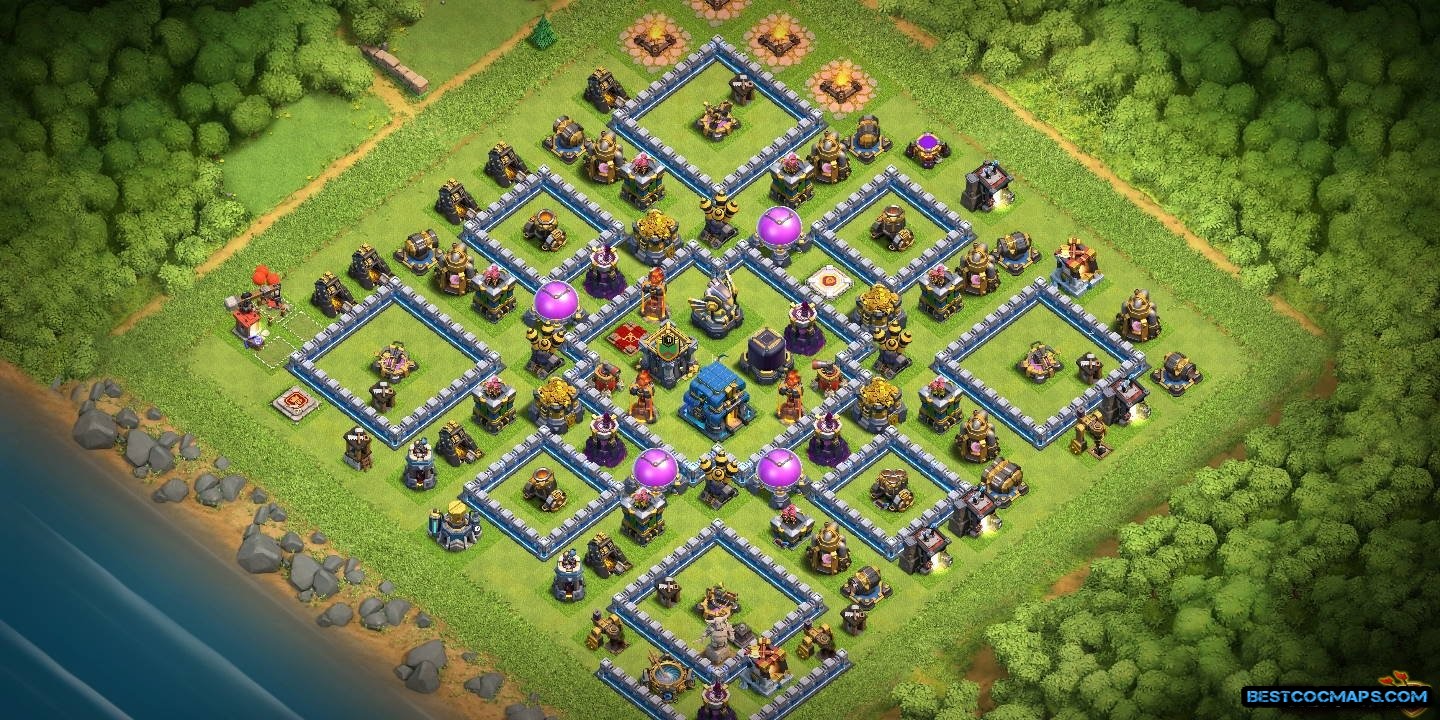 COC TH12 Farming Layouts Links 
There are many compartments on this base. All the resources and defense is placed in one corner for better protection. You can see that we have placed the town hall in the corner compartment along with the clan castle. There is an eagle arterially in the middle of the base. There is air defense placed in the two corners. We have also placed the bows, cannons, and archer towers. We have archer towers located outside the walls. The walls are made strong as they serve as a barricade in case of an attack.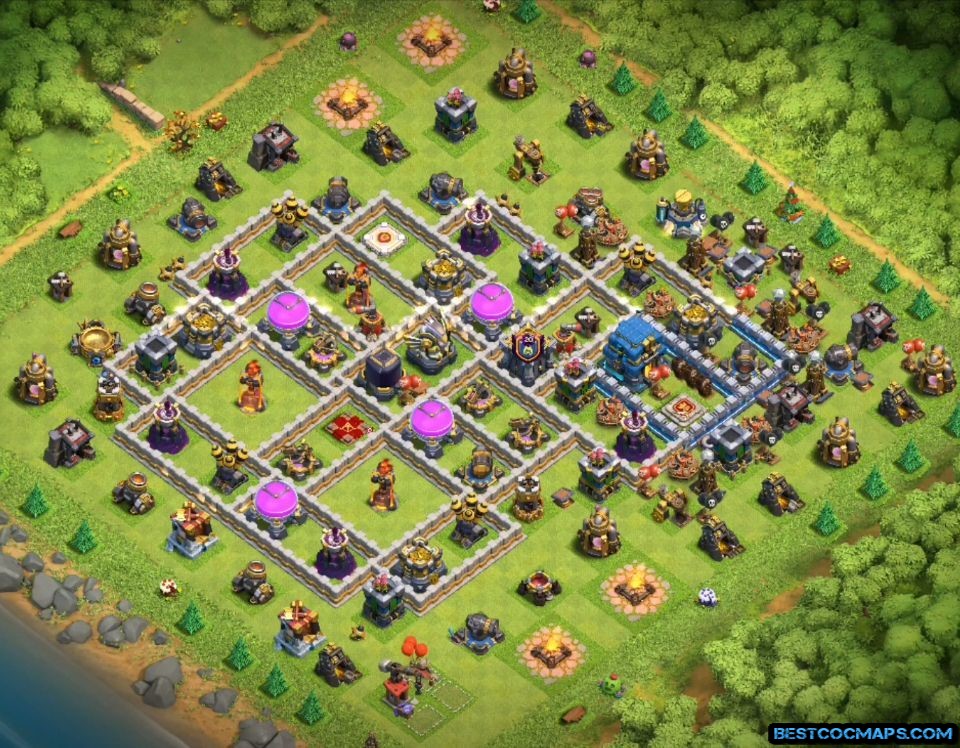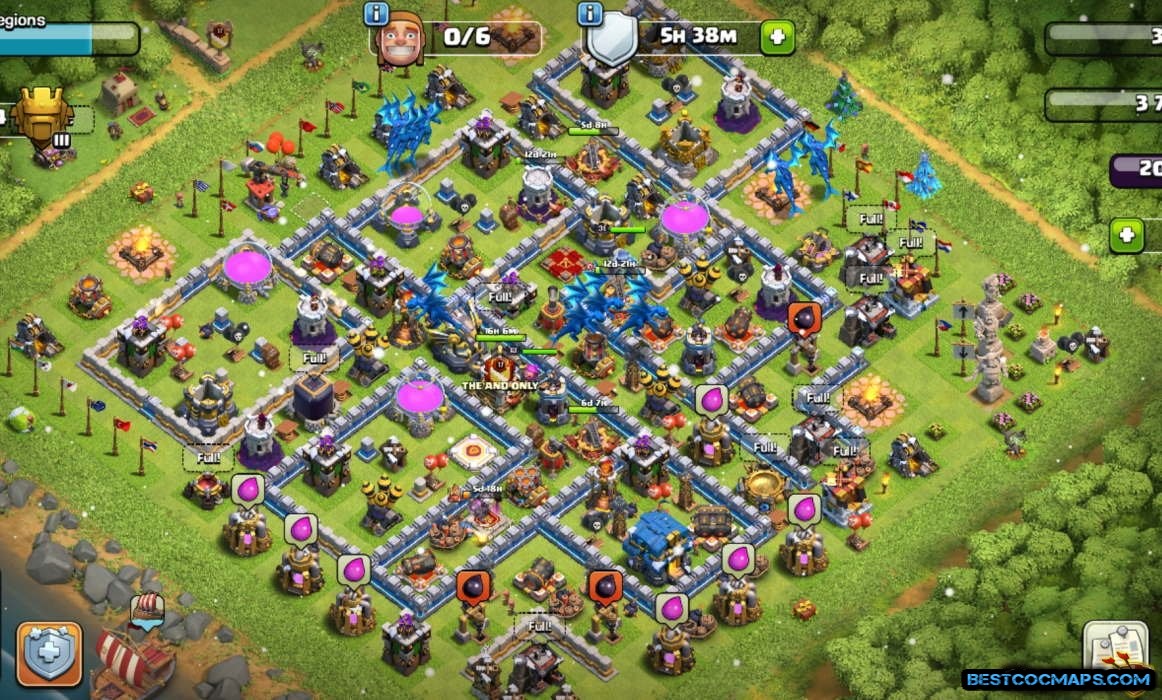 TH12 farming Base Links Anti 2 Stars
This base is specially designed to protect the resources from being looted by opponents. There are many compartments in this base. Four main compartments and a number of sub-compartments. Townhall is situated in the rear corner compartment along with archer towers for its defense. Behind the town hall, there are dark elixirs.
There are four giant bombs. One is located in the middle and the other three can be seen in each corner. There is air defense and eagle arterially. There is a cannon placed beside each resource like gold.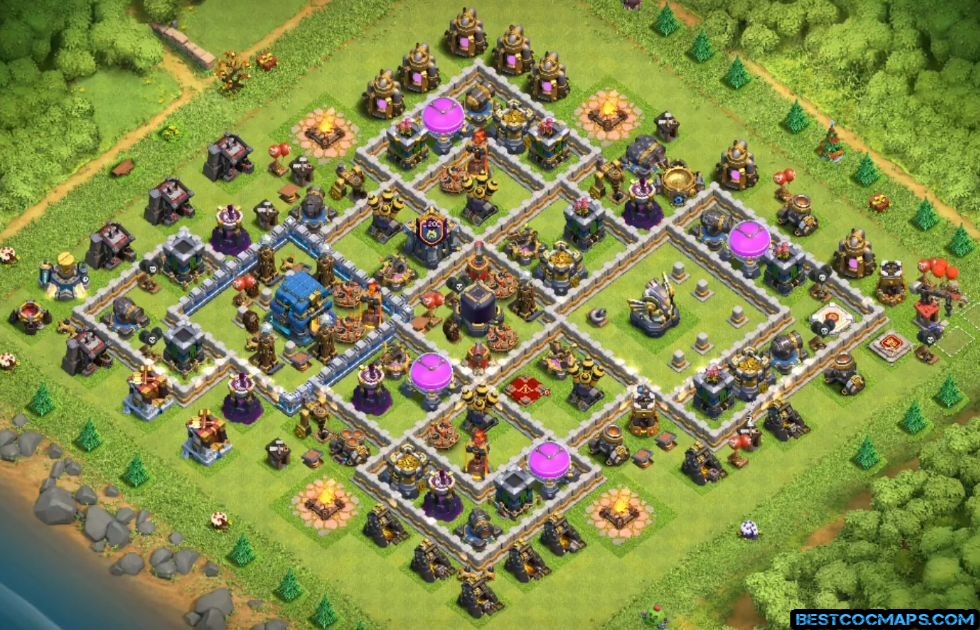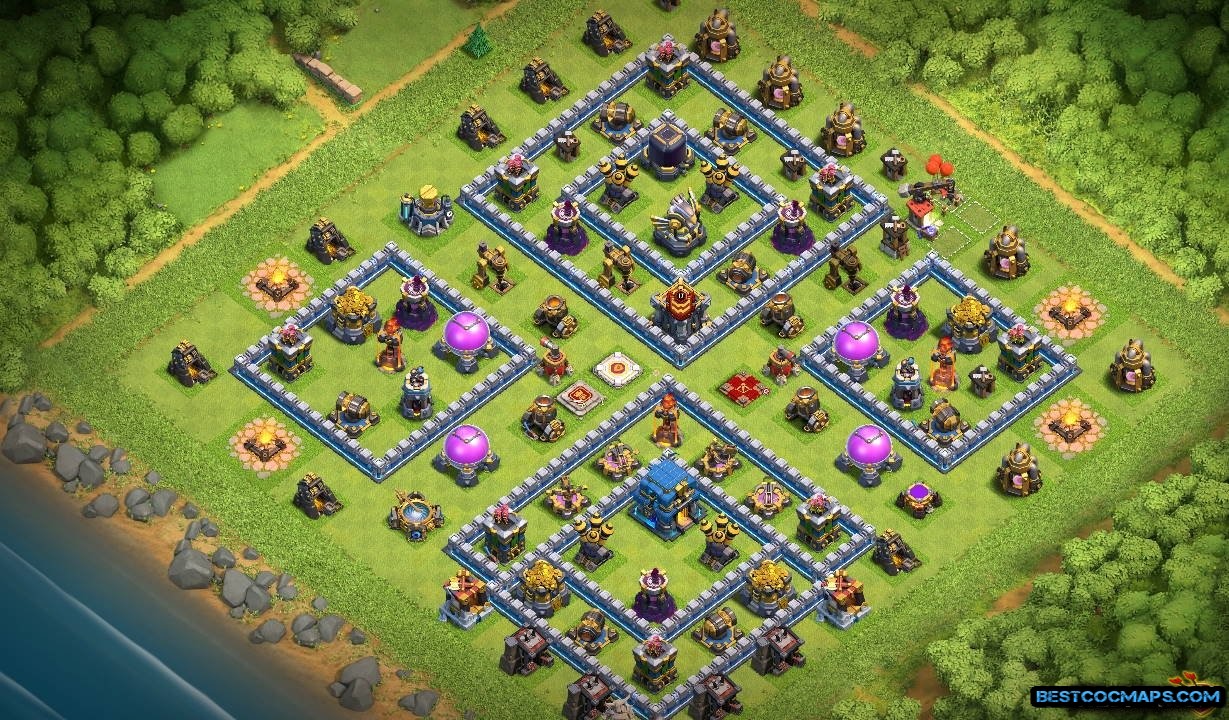 TH12 farming Base Links Anti 3 Stars
This is another farming base. The main goal is to defend the resources from attackers. You can see that there is a defense placed wherever there are resources. Townhall and some gold are in the middle guarded with giant bombs and cannons. There are eagle arterially and archer towers in the same compartment which is near the other compartments where there are gold and elixirs. We have placed air defense as well for better safety of the base.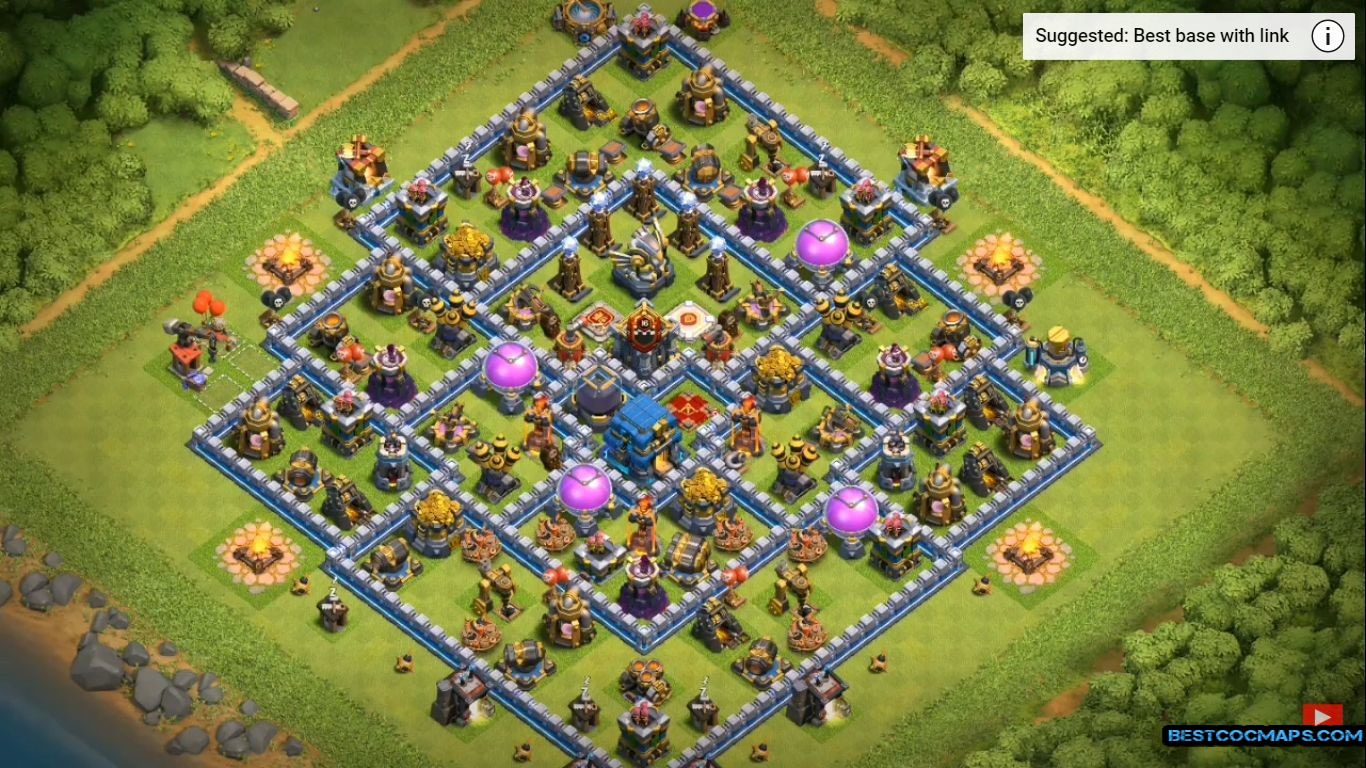 This is a town hall 12 farming base with an extraordinary defense system which makes it anti-everything. If you wish to download this base, click on the button below.
We have discussed the strategies for the best TH12 farming base. We will be discussing the TH12 trophy base in our next article.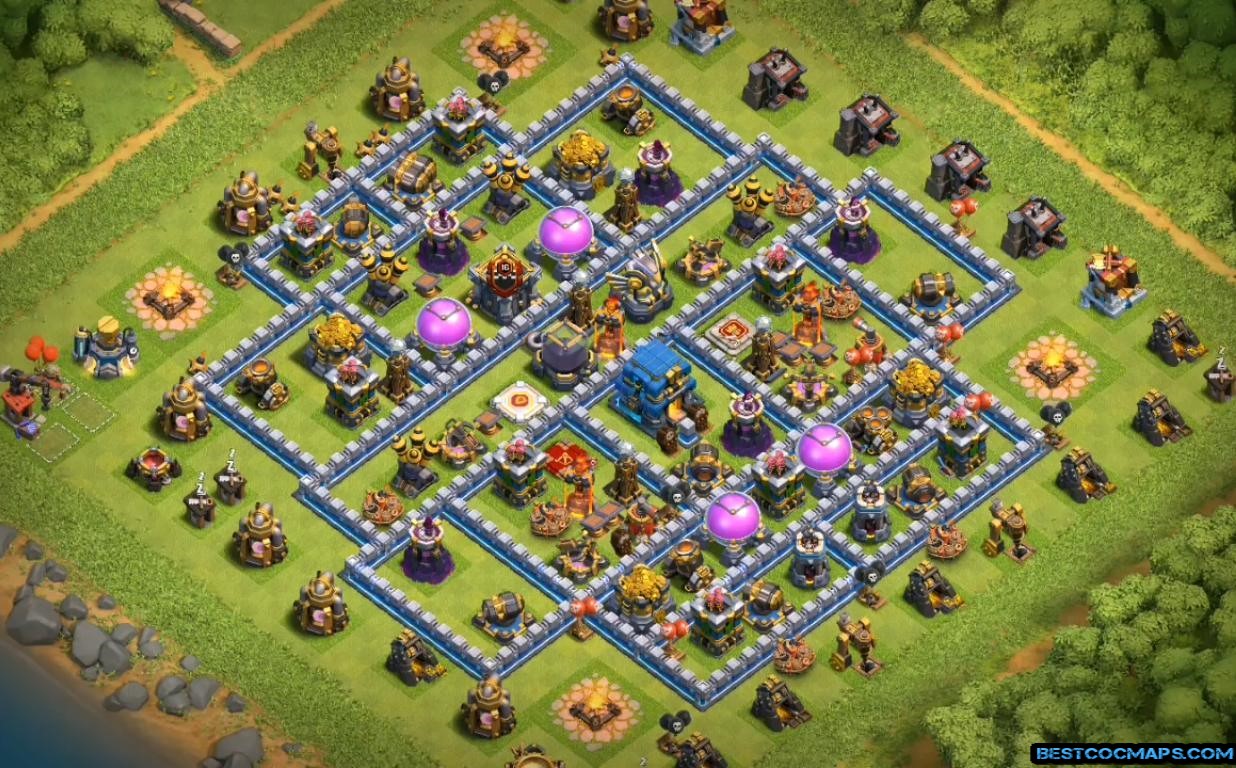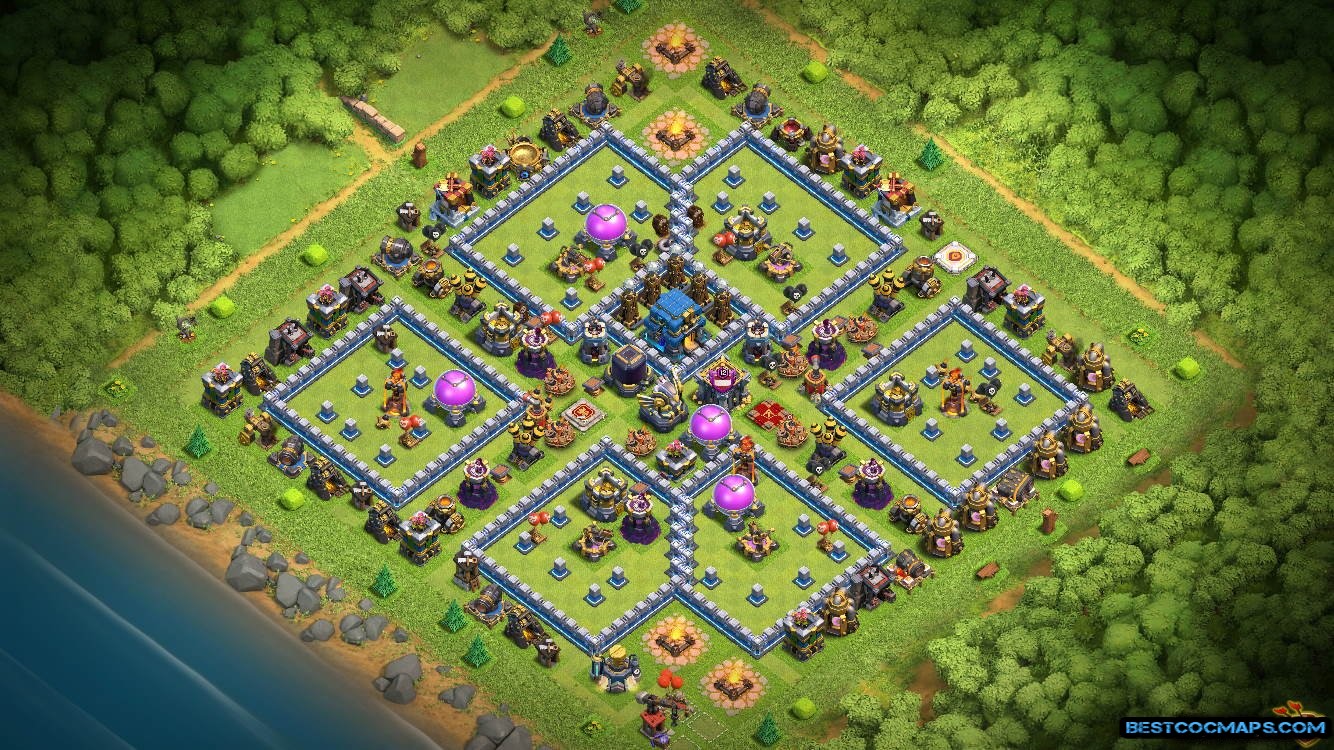 So these are the best th12 farming base links you just have to copy the base and that's it.