If you are looking for the boom beach hq 22 layouts. Then you are in the right spot. Here you will get the latest boom beach headquarter 22 base layout. I have designed the 10 best boom beach hq22 bases for you guys. All these bases are secure and updated according to the latest boom beach version.
Best Boom Beach HQ 22 Layouts
This guide contains all the information you need to solve all the issues that relate to headquarter 22. Once you've completed base hq 1-21, you'll be quite prepared for the headquarter level 22 challenge. Every boom beach base comes up with new features and challenges. So we need to design the base headquarter according to its needs. The first thing that every player must do at the beginning of each level is to build a strong defense layer. we must design a secure boom beach base layout so we can protect our base loot and main hq building. To make a base safe and sound we must know what a hq 22 layout must have and what a hq 22 layout must not have and where to place defense buildings in the base layout.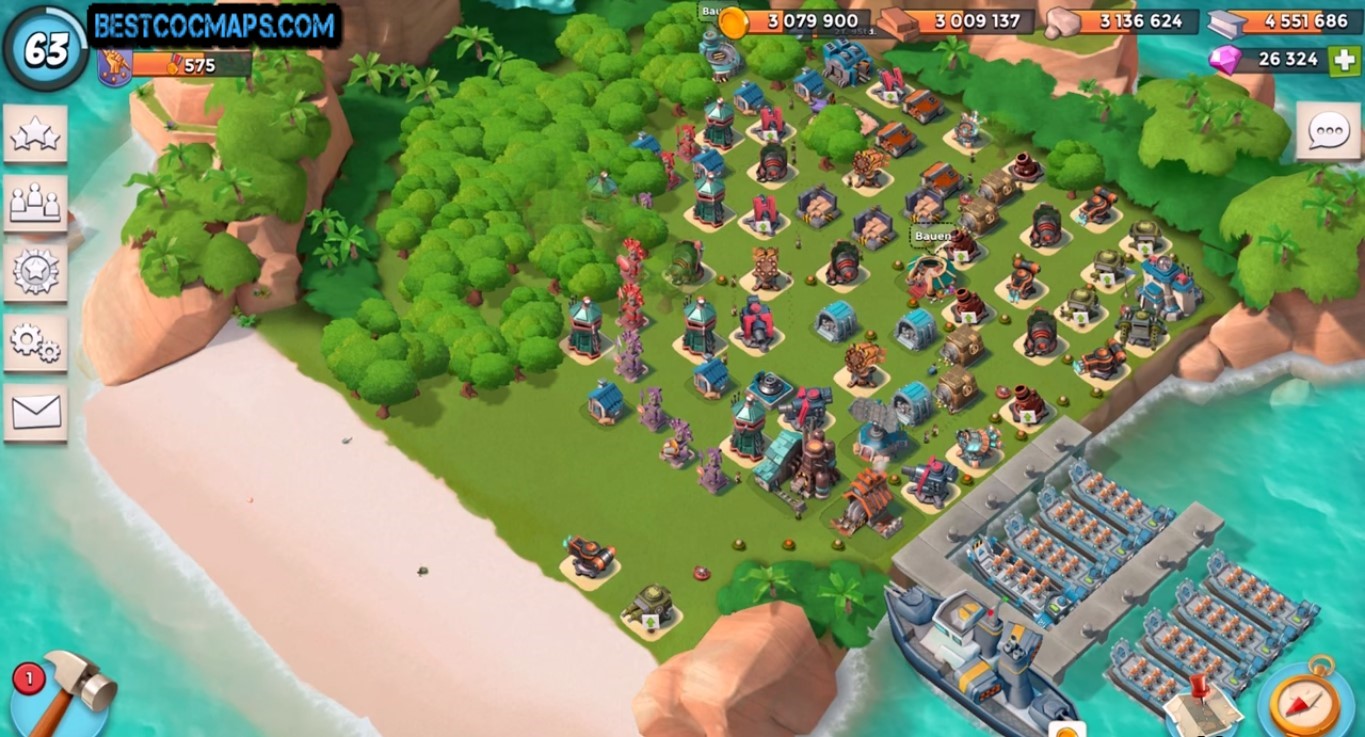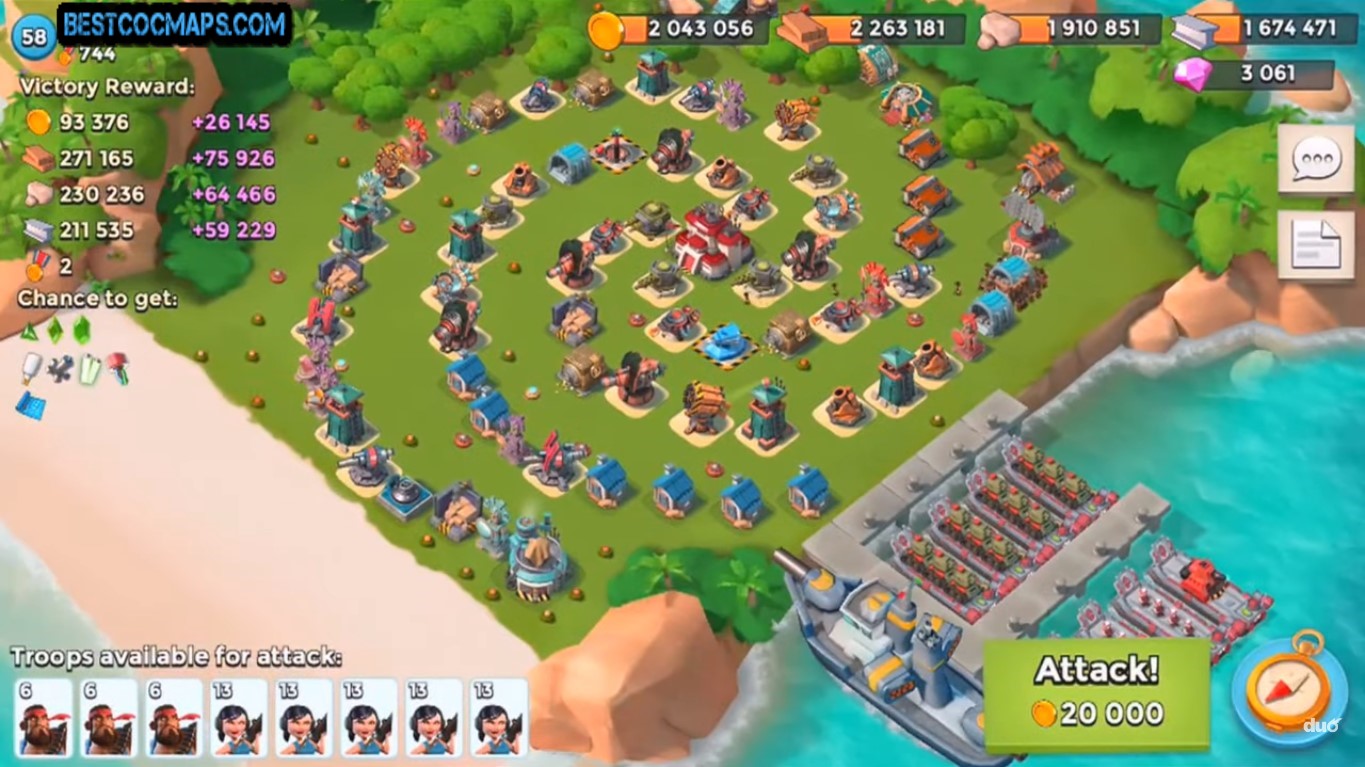 BB HQ22 Base Layout
For making the best base layout, it is important to divide it into small sections and layers. The small sections and layers will help you to keep your hq safe from attackers. After dividing our boom beach base into small areas now our main goal is to secure our hq building. Because hq building is the main building of the boom beach 22 layout. If any attacker destroys our level 22 hq main building then our whole base will be destroyed and we will lose the game and also loot.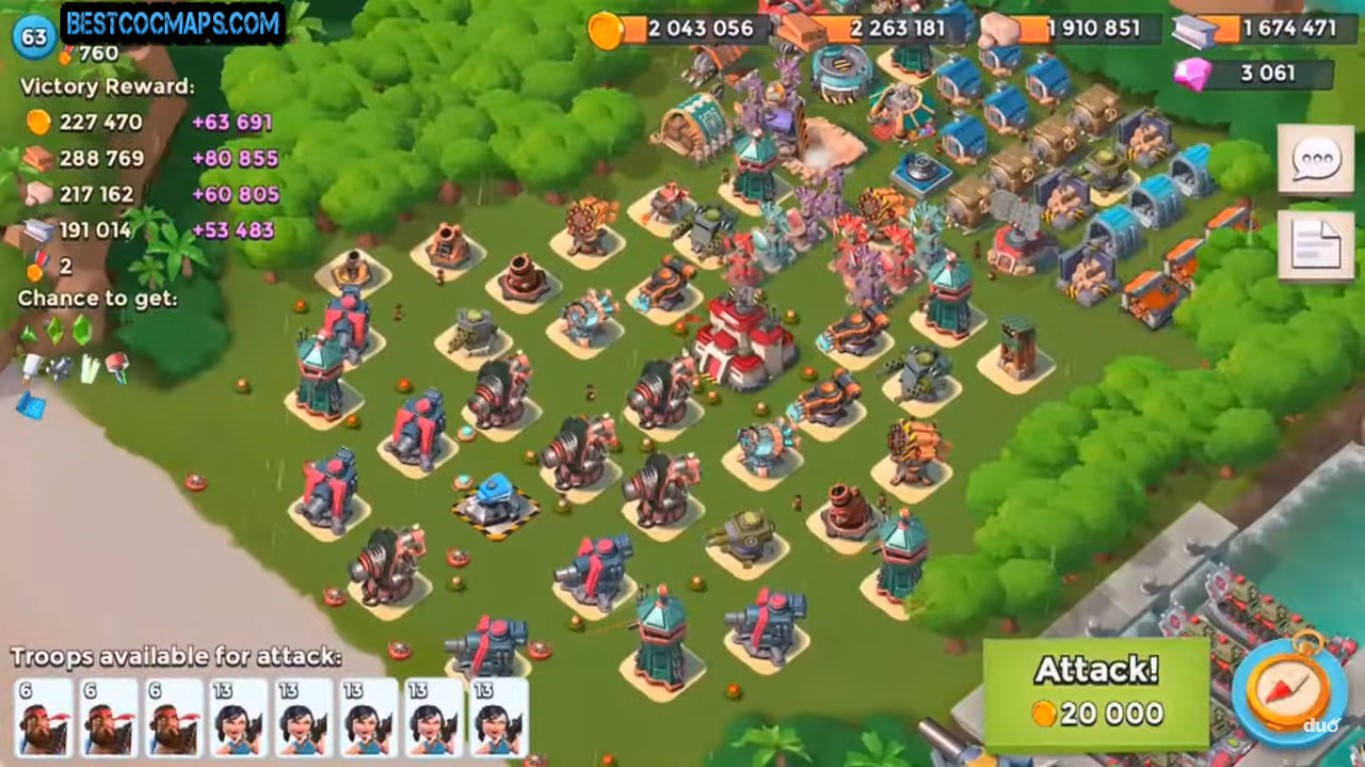 Now we have to keep our headquarter main building in the center of the base or on the top right or left corners. To protect our main buildings and resource buildings we have to place some defense equipment like sniper towers, mortar, traps, etc… around them. Hide some mines around these important buildings. By doing these things it will make trouble for the attackers to reach the hq base building.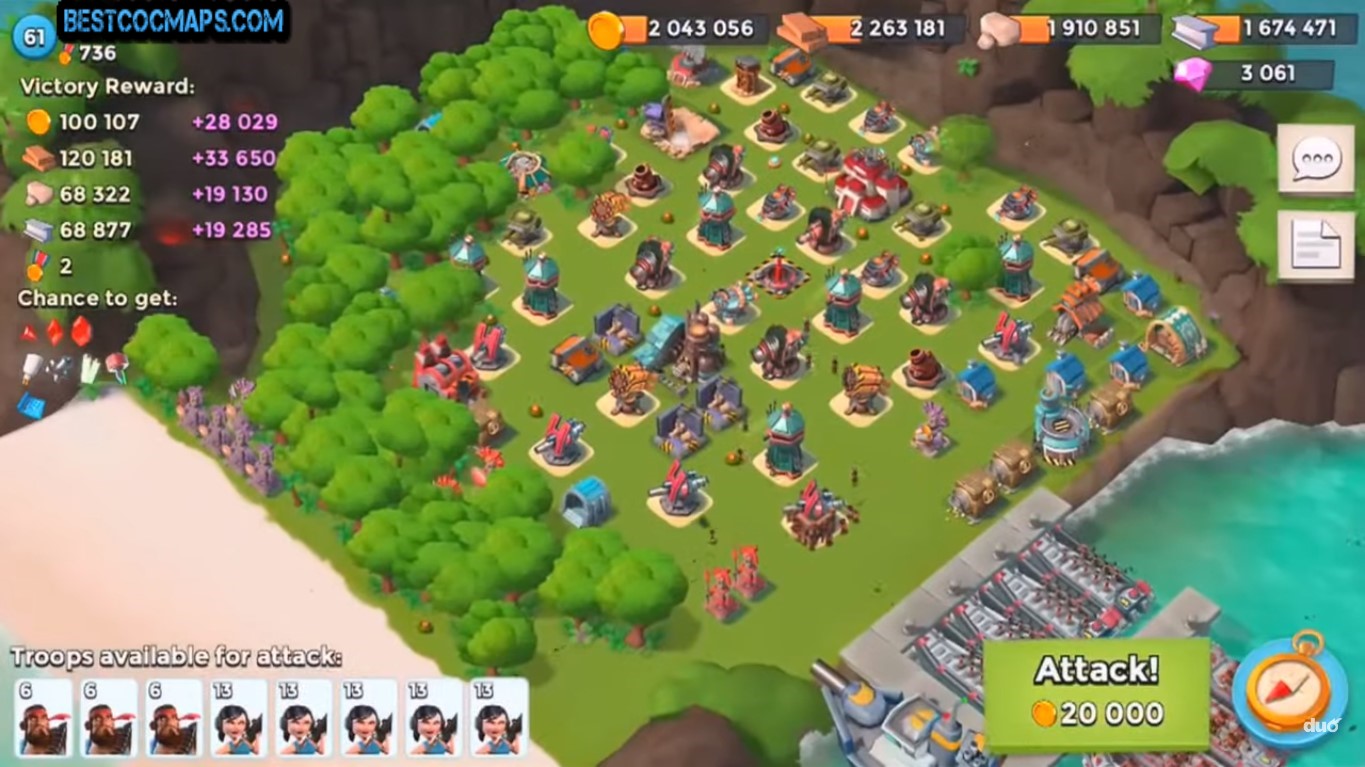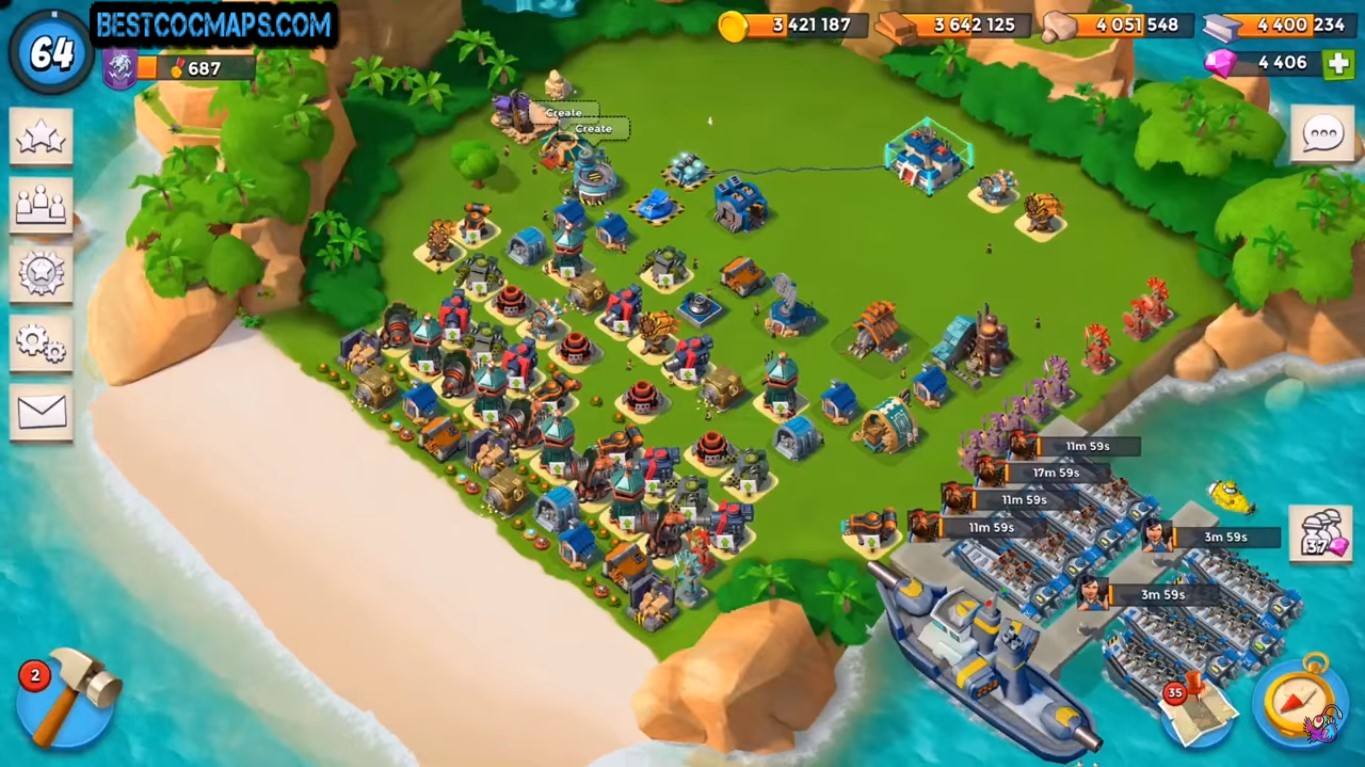 Boom Beach Headquarter 22 layout
Now we should focus on some outer defense layer to keep our island safe and sound. You can do it by placing some statues and extra buildings at the start of your island. Hide some mines behind the statues. Do not cut the extra trees because these trees will keep you safe from unnecessary attacks. One more thing is to make your upgrade priority list because it will save your time and gems from unimportant things. You can check bb hq 23 layouts.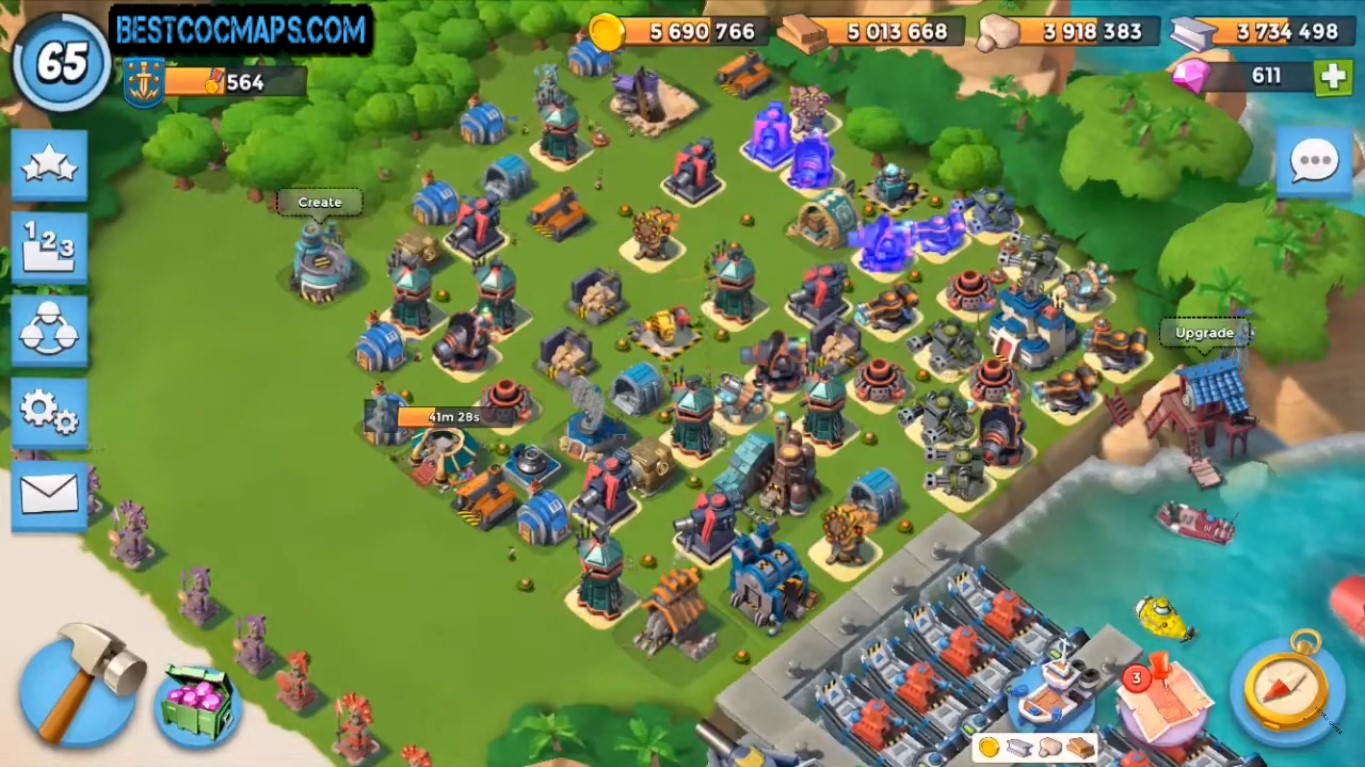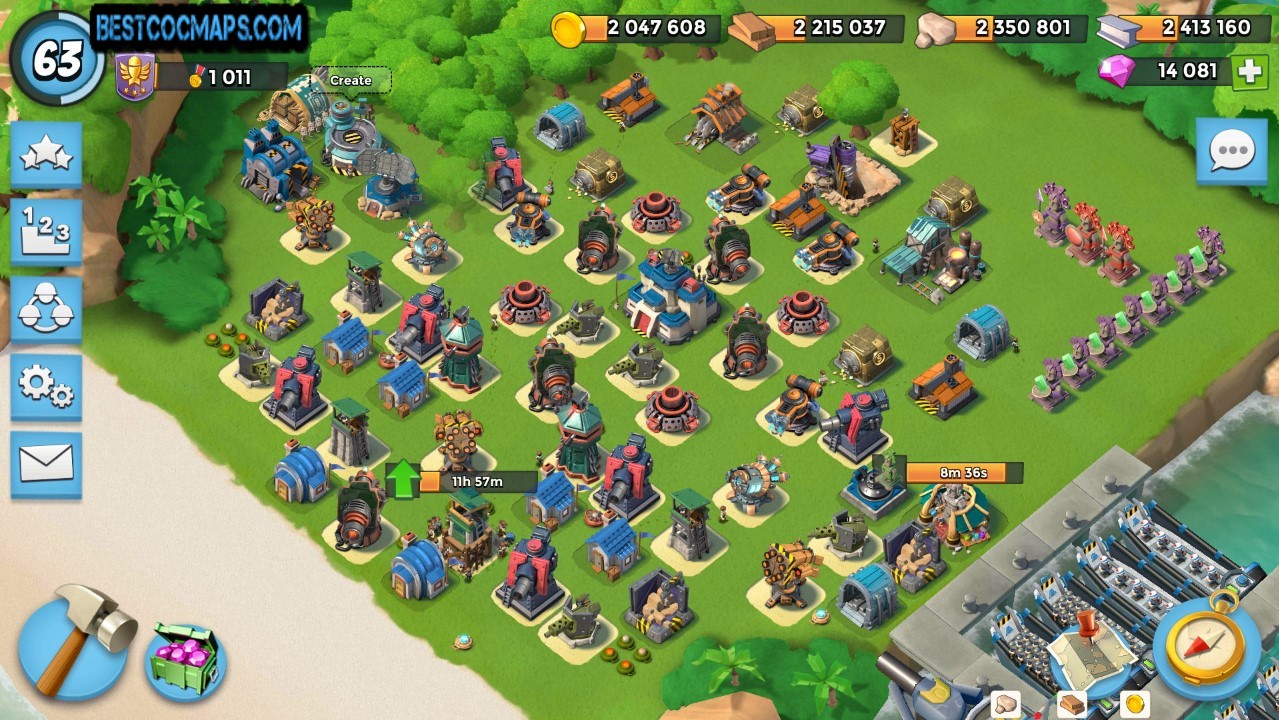 Best BB HQ22 Layout
Whoa! 10 most anti everything hq22 bases are in front of you. These are designed in a very keen and creative manner. In some of these bases the head quarter is centralized with a defense surrounding it and in some, the head quarter is on the right or left sides.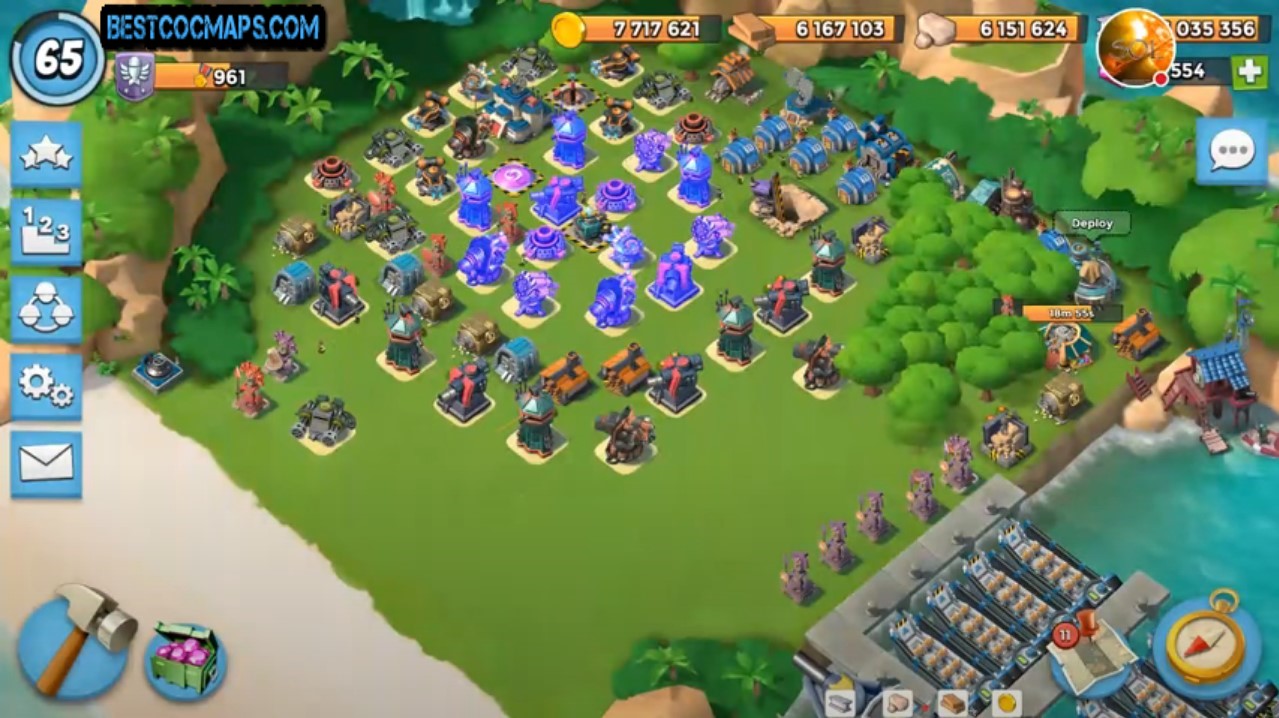 Final Words
I hope you guys like my hard work and will also share it with your friends and family. If you guys have any questions then let me know I will help you.